Pig of the Month BBQ Club Offer
Pork. The Other White Meat.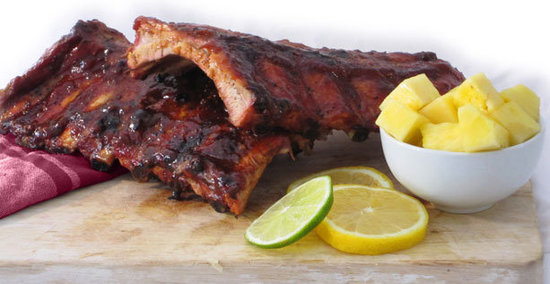 We all love the story of the entrepreneur who turns a business idea into a thriving start-up enterprise — especially when that business idea is based on pig. Born from the love of BBQ coupled with a burning desire not to wear a suit to work every day, founder Lea Richards launched Pig of the Month in January 2011. Today, POTM delivers homemade barbecue ribs, pulled pork, BBQ sauce, Southern-style side dishes, and locally sourced desserts to homes all over the country. If mouth-watering BBQ feasts delivered to your door isn't enough reason to get in on this offer, try this: POTM uses only certified humane and natural meats from DuBreton Farm and carefully trims excess fat and retains that exquisite marbling to ensure great taste. And, POTM makes the effort to source local ingredients, organic herbs, and spices and even offers gluten-free options for those with dietary restrictions. Perhaps most importantly, barbecuing at home is a time-consuming, messy ordeal, so why not let the experts create that fall-off-the-bone BBQ for you? All you have to do is reheat and eat, which suits your busy lifestyle just fine, and will make the perfect gift too for that friend of yours who's clueless in the kitchen.