Deals on Tapas Restaurants in SF
$25 For $50 Worth of Top Chef Tapas and Drinks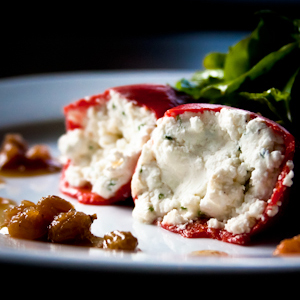 Step away from the small screen and taste Top Chef cuisine for yourself at Russian Hill's new restaurant/nightclub concept, Rendezvous Tapas Lounge, with our offer for $25 for $50 worth of tapas and beverages.
With season six Top Chef contestant Mattin Noblia at the helm, Rendezvous's cuisine brings broad Mediterranean influences — Italy, France, and Greece included — to the table with dishes inspired by the red scarf-sporting chef's recent three-month trip to Europe. Menu favorites include lamb sliders with shallot jam and aioli, seared tuna with blue cheese sauce, and octopus carpaccio with citrus supremes — a dish you won't find elsewhere in the city. Pair your small plates with a specialty cocktail, like the sparkling mojito, recently named Drink of the Week by SF Weekly; whiskey à la Française, a bourbon, maraschino liqueur, and absinthe concoction; or the Rendezvous signature, crafted with Beefeater gin, lemon, honey, and lavender.
When the buzz of expertly mixed cocktails kicks in, stay for the party and follow dinner with dancing. Some of the Bay Area's finest DJs spin house music, old-school tunes (translation: '70s and '80s), top 40 hits, and open-format mashups until the wee hours, and VIP lounge areas offer bottle service for the party set. If the munchies strike, have no fear, the kitchen is open 'til 1:30 a.m.